Bill Viola is represented by:

Blain|Southern Gallery, London
www.blainsouthern.com

James Cohan Gallery, New York
www.jamescohan.com

Kukje Gallery, Seoul
www.kukje.org

For images and articles,
please visit their websites.

For additional information,
please contact us.

BILL VIOLA
by John G. Handhardt and Kira Perov

The Bill Viola Thames & Hudson monograph is available through James Cohan Gallery, Blain|Southern Gallery and other book retailers.



NOW ON VIEW IN FLORENCE, ITALY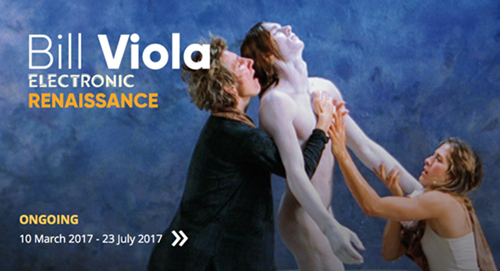 March 10–July 23, 2017
BILL VIOLA: ELECTRONIC RENAISSANCE
Palazzo Strozzi, Florence, Italy
With satellite exhibitions for the duration of the show:
Acceptance (2008), Observance (2002), Grande Museo del Duomo, Florence, Italy
Tempest (Study for The Raft), 2005, Complesso di Santa Maria Novella, Florence, Italy
Self Portrait, Submerged (2012), Gallerie degli Uffizi, Florence, Italy
And in addition:
From April 6, 2017, Sharon (2013), Museo della Collegiata di Sant'Andrea, Empoli, Italy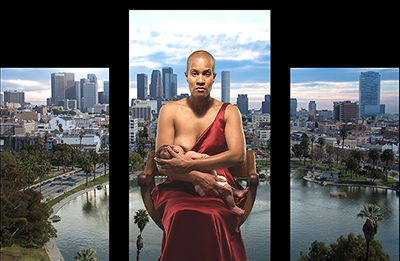 BILL VIOLA AT ST. PAUL'S CATHEDRAL
Mary, 2016
Video/sound installation
Color High-Definition video triptych on vertical plasma displays
Photo: Kira Perov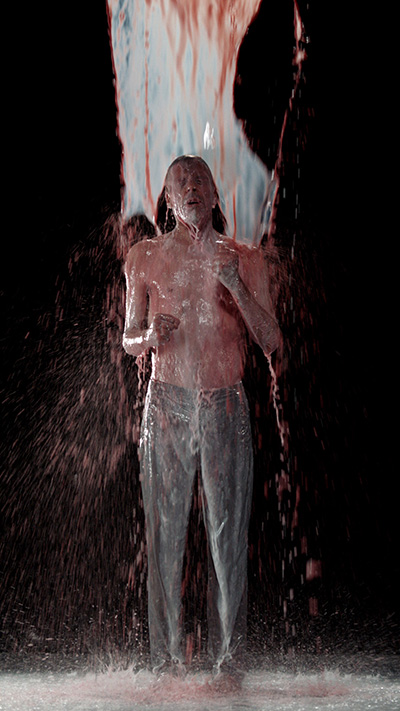 Inverted Birth, 2014
Video/sound installation
Color High-Definition video projection on screen mounted vertically and anchored to floor in dark room
Performer: Norman Scott
Photo: Kira Perov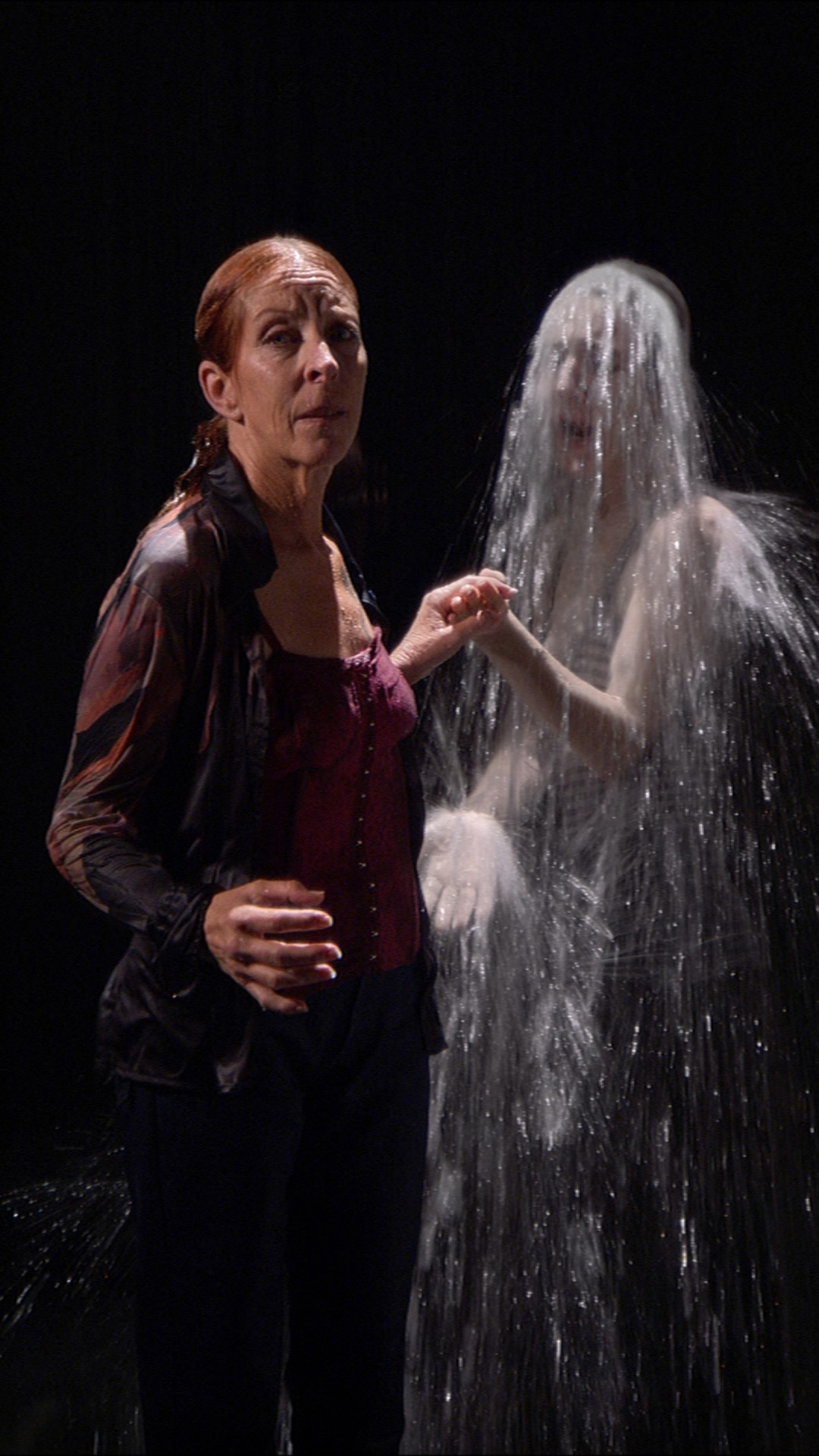 Visitation, 2008
Color High-Definition video on plasma display mounted on wall
Performers: Pam Blackwell and Weba Garretson
Photo: Kira Perov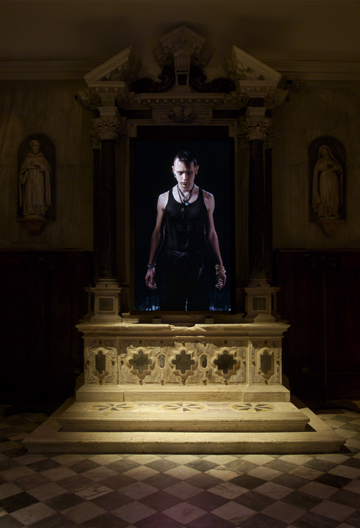 Ocean Without a Shore, 2007
Video/sound installation
Color High-Definition video triptych, two 65" plasma screens, one 103" screen mounted vertically, six loudspeakers (three pairs stereo sound)
Room dimensions variable
Performer: Blake Viola
Installation view, Church of San Gallo, Venice
Photo: Thierry Bal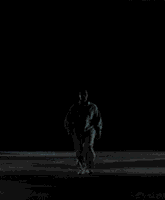 The Crossing, 1996
Video/sound installation






Emergence, 2002
Video Installation
Color High-Definition video rear projection on screen mounted on wall in dark room
Photo: © Kira Perov

Edition 1/3, commissioned by the J. Paul Getty Museum, Los Angeles

Please click here for a description of Emergence.

Please visit the J. Paul Getty Museum's feature on Bill Viola: The Passions.

The Getty website also features a short documentary film on the making of The Passions exhibition by Mark Kidel. Please click here to view the film.




Please click on the Wikiverse Seal below for more information on Bill Viola.


UPCOMING EXHIBITIONS AND EVENTS

Deichtorhallen Hamburg, Germany

June 30, 2017–November 9, 2017

CURRENT EXHIBITIONS AND EVENTS




EUROPE


February 4–November 26, 2017
The Reflecting Pool (1977–9), "Jaguars and Electric Eels," Julia Stoschek Collection, Berlin, Germany

September 24, 2016 - August 20, 2017
Six Heads (2000), "Language," Deutsches Hygiene-Museum, Dresden, Germany

April 20, 2016 through 2017
The Night Journey (2003—present), "ZKM_Gameplay," ZKM | Center for Art and Media, Karlsruhe, Germany


May 3, 2014 - October 28, 2017
Acceptance (2008), Transfiguration (2007), "MAN IN THE MIRROR," Vanhaerents Art Collection, Brussels, Belgium

The Veiling (1995), "Blackbox", Leeum, Samsung Museum of Art, Seoul, South Korea


Self-Portrait, Submerged (2013), "Bill Viola: Self Portrait, Submerged," Vasari Corridor, Ufizzi, Florence, Italy


Martyrs (2014), Commission for St. Paul's Cathedral, London, UK

Click here for:
PAST EXHIBITIONS