Represented by:

Blain|Southern
London


James Cohan
New York

Kukje Gallery
Seoul

Please visit their sites
for more information
or contact us.







CURRENT SOLO EXHIBITIONS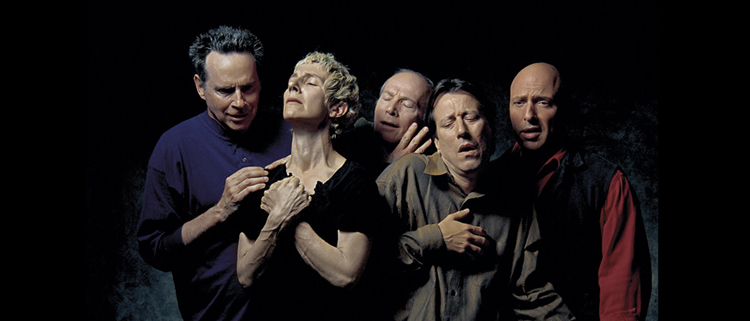 October 4, 2019–January 5, 2020

"Mirrors of the Unseen," La Pedrera/Casa Milà, Barcelona, Spain

With nearby satellite installations:

Ascension (2000), B˛lit, Centre d'ArtáContemporani, Girona

Observance (2002), Museu de Montserrat

Visitation (2008), MuseuáEpiscopaláde Vic

Ocean Without a Shore (2007), PLANTA - Fundaciˇ SoriguÚ

Other events at La Pedrera, Palau de la Música Catalana and Gran Teatre del Liceu here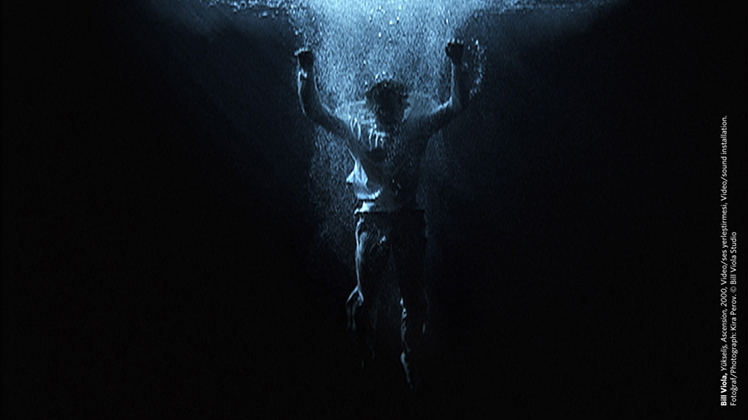 September 14, 2019–September 13, 2020

"Impermanence," Borusan Contemporary, Istanbul, Turkey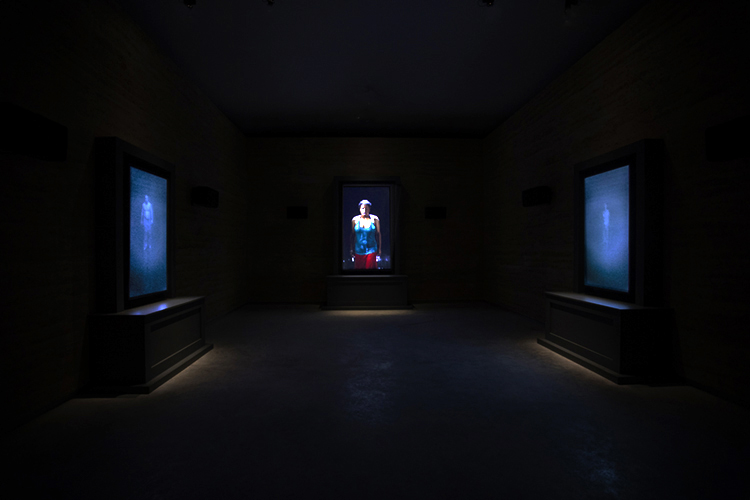 June 28–December 31, 2019

Ocean Without a Shore (2007), Pennsylvania Academy of the Fine Arts (PAFA), Philadelphia, Pennsylvania
CURRENT GROUP EXHIBITIONS
NORTH AMERICA

October 10, 2019–January 5, 2020
The Raft (May 2004), "Bill Viola: The Raft," New Britain Museum of American Art,
New Britain, Connecticut, USA

June 2, 2019–May 3, 2020
Eternal Return (2000), "The Light Show," Denver Art Museum, Colorado, USA
March 15, 2019–January 5, 2020
Becoming Light (2005), "Bel Canto," SITE Santa Fe, New Mexico, USA
SOUTH AMERICA
March 15, 2019–January 5, 2020
The Night Journey game (2007–2018), "DespuÚs del futuro (in Spanish)," part of BIENALSUR, at Museo
Nacional de Bellas Artes, Neuquén, Argentina
EUROPE/UK

September 11–February 17, 2020
The Night Journey game (2007–2018), "PLAYMODE," MAAT – Museum of Art, Architecture and Technology, Lisbon, Portugal
September 7–January 12, 2020
The Raft (May 2004), "Twilight Zone," Kunsten Museum of Modern Art Aalborg, Denmark
November 21, 2018–early 2020
Il Vapore (1975), "MAXXI COLLECTION," MAXXI Museo nazionale delle arti del XXI secolo, Rome, Italy
April 18, 2016–December 31, 2021
The Night Journey game (2007–2018), "zkm_gameplay. the next level," ZKM | Center for Art and Media, Karlsruhe, Germany

CHINA

November 8–December 13, 2019
The Night Journey game (2007–2018), "NOWNESS Experiments: The Mesh (in Chinese)," Shanghai K11 Art Mall, China

ONGOING

Tristan's Ascension (The Sound of a Mountain Under a Waterfall), 2005; Man Searching for Immortality/Woman Searching for Eternity (2013); Stavanger Art Museum, Stavanger, Norway
THE NIGHT JOURNEY game, available on
PlayStation®4 (in US), PC and Mac.

The Night Journey (2007–2018) is a collaboration
between Bill Viola and USC Game Innovation Lab,
including award winning game designers Tracy
Fullerton,Todd Furmanski and Kurosh ValaNejad.




Viola was elected Honorary Royal Academician
for 2017 by the Royal Academy of Arts, London.

View video of the 2017 Guggenheim Bilbao exhibition
(in Spanish, with English comments by Kira Perov)

The Gerald Fox film, "Bill Viola: The Road to St Paul's"
Available on DVD through Arthaus Musik GmbH.

BILL VIOLA
by John G. Hanhardt and Kira Perov

The Bill Viola Thames & Hudson monograph
is available through James Cohan Gallery,
Blain|Southern and book retailers.